SNOHOMISH WASHINGTON NEWSPAPER
Thursday, November 26, 2015
Blackman Brothers
Published:06/15/2008 History
Blackman Brothers
Snohomish River and Historic First Street
The Blackman brothers arrived in Snohomish in 1872, from their native state of Maine where they were operators in logging and mills.

In the early days here, they had camps in Mukilteo, Marysville, Cathcart, Pilchuck, and Blackman's Lake where they logged for nine years, using oxen and mules on skid roads to haul from the woods and to the river dump.
In 1880 the brothers startled the entire Puget Sound region with the announcement that henceforth they would use railroad cars for hauling logs from their camps. The engine was like a modern donkey, on uprights driving direct to the big wheels which supported the locomotive. Wooden rails were used and it was necessary that the car wheels be flanged on both sides, in order to stay on the rails.

Hauls were made from Blackman's Lake to the dump at the foot of Maple Street much faster in larger quantities, and cheaper than by previous methods. A.A. Blackman was the inventor and patent holder of the famous truck, an innovation of the time. E. Blackman was the inventor of the tripper shingle machine which they used in the mills later. H. Blackman was the accountant and business manager of the Company through all the years the brothers were in business together. He took an active part in all civic affairs and politics; was the first mayor of Snohomish as well as a member of the Territorial Legislature, and a delegate to the Democratic National Convention in St. Louis. He was a charter member of Centennial Lodge No. 25 F. & A.M., also Knights of Pythias.

At one time the brothers operated a general store on First Street, southside, near the foot of Avenue C. In all their business activities, they were among the few who did not engage in the liquor traffic as a part; of their operations. They built and operated several mills and were the first to manufacture sawed cedar shingles and beveled cedar siding which they shipped, in carload lots, to all parts of the country; the first introduced to eastern markets.
These brothers were actively associated together most of their lives, the most constructive force in the logging and saw mill industries in the early history of Snohomish County.

There are very few living descendants of these famous brothers. A daughter of E. Blackman lives in Everett, Mrs. Edith Morris. Also living is a granddaughter, a great-grandson and great great grandson. A.A. Blackman had no children. H. Blackman had a son, Clifford, who died in 1920 during the flu epidemic; and a daughter, Mrs. Eunice Fjord, 118 Ave. B, Snohomish. A granddaughter, Phyllis Bican, who lives in Sacramento, Calif., has a son, Bill.
-by Eunice Blackman Ford
---
Published: Tuesday, November 24, 2015 Marysville Police Make Arrest in Package Theft Case Marysville Police received a tip from a citizen identifying the suspect in the theft of a package from the front porch of a Marysville residence that took place last week.

Published: Monday, November 23, 2015 Open Letter to Jay Inslee on the Syrian Refugees I know Dan Evans. Dan Evans is a friend of mine. Governor, you are no Dan Evans.

Published: Monday, November 23, 2015 Sullivan earns Player of the Week nod from Big Sky Kicker Daniel Sullivan has been named Big Sky Conference Special Teams Player of the Week.

Published: Monday, November 23, 2015 Lockdown initiated at Kamiak High School Kamiak High School went into lockdown at about 9:41 AM after a teacher reported hearing possible "gun shots" near her classroom.

Published: Saturday, November 21, 2015 US 2 between Skykomish and Stevens Pass Full closure of US 2 in Skykomish Tuesday night for culvert replacement



---

Published: 2015-11-21 Death of man on Tulalip reservation ruled an accident Published: 2015-11-20 Fatal hit and run in Everett Published: 2015-11-20 CafeWorks Opens in Everett Dec. 1 Published: 2015-11-19 Commercial Shot in Bellevue Could Crash the Super Bowl Published: 2015-11-19 FEMA money for SR 530 slide Published: 2015-11-18 US 2 to remain closed east of Skykomish Published: 2015-11-17 Tree Falls on Vehicle, Killing Driver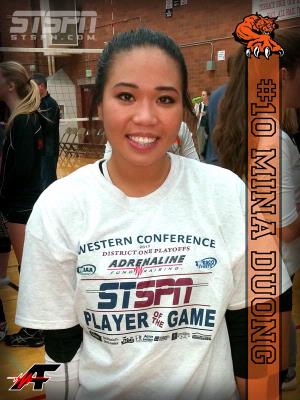 Mina Duong #10
Monroe
Volleyball DS
10 Mina Duong is Adrenaline Fundraising Player of the Game.