SNOHOMISH WASHINGTON NEWSPAPER
Wednesday, October 7, 2015
Blackman Brothers
Published:06/15/2008 History
Blackman Brothers
Snohomish River and Historic First Street
The Blackman brothers arrived in Snohomish in 1872, from their native state of Maine where they were operators in logging and mills.

In the early days here, they had camps in Mukilteo, Marysville, Cathcart, Pilchuck, and Blackman's Lake where they logged for nine years, using oxen and mules on skid roads to haul from the woods and to the river dump.
In 1880 the brothers startled the entire Puget Sound region with the announcement that henceforth they would use railroad cars for hauling logs from their camps. The engine was like a modern donkey, on uprights driving direct to the big wheels which supported the locomotive. Wooden rails were used and it was necessary that the car wheels be flanged on both sides, in order to stay on the rails.

Hauls were made from Blackman's Lake to the dump at the foot of Maple Street much faster in larger quantities, and cheaper than by previous methods. A.A. Blackman was the inventor and patent holder of the famous truck, an innovation of the time. E. Blackman was the inventor of the tripper shingle machine which they used in the mills later. H. Blackman was the accountant and business manager of the Company through all the years the brothers were in business together. He took an active part in all civic affairs and politics; was the first mayor of Snohomish as well as a member of the Territorial Legislature, and a delegate to the Democratic National Convention in St. Louis. He was a charter member of Centennial Lodge No. 25 F. & A.M., also Knights of Pythias.

At one time the brothers operated a general store on First Street, southside, near the foot of Avenue C. In all their business activities, they were among the few who did not engage in the liquor traffic as a part; of their operations. They built and operated several mills and were the first to manufacture sawed cedar shingles and beveled cedar siding which they shipped, in carload lots, to all parts of the country; the first introduced to eastern markets.
These brothers were actively associated together most of their lives, the most constructive force in the logging and saw mill industries in the early history of Snohomish County.

There are very few living descendants of these famous brothers. A daughter of E. Blackman lives in Everett, Mrs. Edith Morris. Also living is a granddaughter, a great-grandson and great great grandson. A.A. Blackman had no children. H. Blackman had a son, Clifford, who died in 1920 during the flu epidemic; and a daughter, Mrs. Eunice Fjord, 118 Ave. B, Snohomish. A granddaughter, Phyllis Bican, who lives in Sacramento, Calif., has a son, Bill.
-by Eunice Blackman Ford
---
Published: Saturday, October 03, 2015 Applicants sought for housing, community development projects Snohomish County is encouraging nonprofit organizations, for-profit developers and government agencies to review Notices of Fund Availability (NOFAs) and submit applications for affordable housing, public facility, infrastructure improvement, and service projects.

Published: Friday, October 02, 2015 Statement from Council Chair Dave Somers re: 2016 Budget I'd like to thank Executive Lovick and his team for the work they put into developing their recommended 2016 budget.

Published: Friday, October 02, 2015 Will state Supreme Court open floodgates for income taxes? How important are five votes out of seven million Washingtonians?

Published: Friday, October 02, 2015 Charlie Brown Christmas Forever Stamps Oct. 2 marks the 65th anniversary of the "Peanuts" comic strip and December marks the 50th anniversary of one of the most popular holiday TV classics of all time — "A Charlie Brown Christmas."

Published: Friday, October 02, 2015 National Disability Employment Awareness Month Department of Services for the Blind Joins Broad Effort to Observe National Disability Employment Awareness Month



---

Published: 2015-10-01 Tips for Successful Night Rescue in the Backcountry Published: 2015-09-30 Living the fantasy Published: 2015-09-30 Edgar Meyer & Christian McBride Published: 2015-09-29 Drivers ease into the I-405 express toll lanes Published: 2015-09-28 Bridge conditions improve throughout state Published: 2015-09-27 Museum Renovated Exhibit Published: 2015-09-26 Free workshop for marine shoreline landowners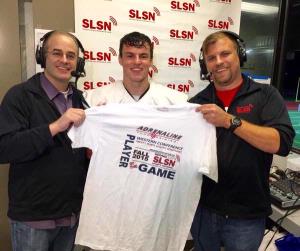 Isaac Jackson #17
Edmonds-Wdwy
Football Quarterback
Issac_jackson is the Adrenaline Fundraising Player of the Game in Edmonds-Woodway's 27-10 win over Mountlake Terrace.